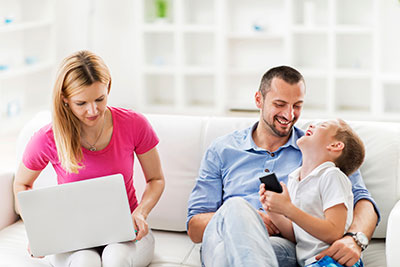 Nowadays, people are spending more time indoors rather than outdoors. Whether you are an office worker, who will spend an entire day inside a building or a work from home employee, having good air quality is very important. Indoor pollution poses a lot of hazards to the health and safety of people and so, it should be taken care of at the earliest possible opportunity.
Threats of Poor Indoor Air Quality
Since the main purpose of the ventilating system is to distribute and circulate air, it cannot be helped for air contaminants to build up. This build-up causes dirty HVAC units, defective air filters, and filthy air ducts that pollute the air indoors. This could lead to several health hazards when exposed for a long time. Headaches, coughing, nausea, eye irritation, asthma and shortness of breath are just a few symptoms or short-term effects that people exposed to indoor pollution experience. Other than the health hazards, poor ventilation and unmaintained air duct systems can also become a safety risk. The buildup of air contaminants or an unmaintained HVAC unit could lead to unfortunate incidents like fire. Since the air ducts are placed in areas that cannot be seen, it is difficult to detect if there is a problem that might cause such terrible events to happen.
Solutions to Poor Indoor Air Quality
The best way to maintain good indoor air quality is to have proper HVAC maintenance. This can be done by performing HVAC unit cleaning on a regular basis, to ensure that the air distributed in the rooms is always fresh. Second, it could be simply that your air filter is not doing its job properly. If this component is beyond repair, it's better to go for air filter replacement rather than to put your family's health at risk. Lastly, if you are not sure about the condition of your air ducts and air quality, it is recommended to opt for air quality testing, which will reveal what particles you are indeed breathing. Whatever the case or the measure to be applied, you can always call on Indoor Air Quality Sherman Oaks, CA, for a professional consultation.
Count on Our Expert Team
A clean ventilation and air duct system can prevent and fix common indoor air quality problems. You can rely on our team at Air Duct Cleaning Sherman Oaks to check and test the quality of your air. Should you discover any issues, our technicians can provide you with professional solutions that guarantee you will be breathing freely again.