If you have concerns about the status of your current insulation but have a limited budget to stick to, there are some basic improvements you can consider to gain some improvement.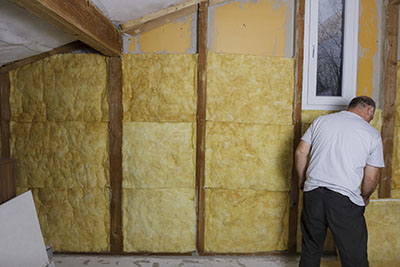 Insulation Materials
The best widely available insulating materials will be those that have a structure like wool and other natural fabrics. A lot of heat can be lost in draughts coming through windows and floors. You can try to use thick cottons and wools for your curtains, rugs and carpets.
Get a Professional for Proper Insulation
Though relatively affordable and easy to apply yourself, these measures won't be nearly as impactful as adding layers to your loft, roofing or having quality wall insulation installed. Your walls are likely to be the areas of your home where heat transference occurs most, followed by your attic if you have one. You won't usually need planning permission to have most types of insulation affixed to your home. There are some rare occasions however where permission will be needed to fit certain types of external insulation. It can also be necessary to consider any local building regulations when adding any type of construction element to the outside of your property.
Expert Insulation
Quality insulation installation is often a complex job, but ceiling and external insulation can be two of the most challenging and dangerous processes of all. It is always best to ensure this kind of work is undertaken by an expert.
The Best Insulation Services
At Air Duct Cleaning Sherman Oaks we provide a full range of ventilation and insulation services. We can ensure any insulation is correctly executed and that your insulation measures are perfectly suited to the design of your property.